Kate and Jenny had their birthdays this last week, and to celebrate my dad found us 8th row tickets to the David Archuleta concert!
We decided to forego a yummy dinner to get there in time. We were so excited!
We got hyped up by taking pictures of us in front of the stage.
Then we were told that although the concert started at 7:30, he wasn't actually coming out until 9:30.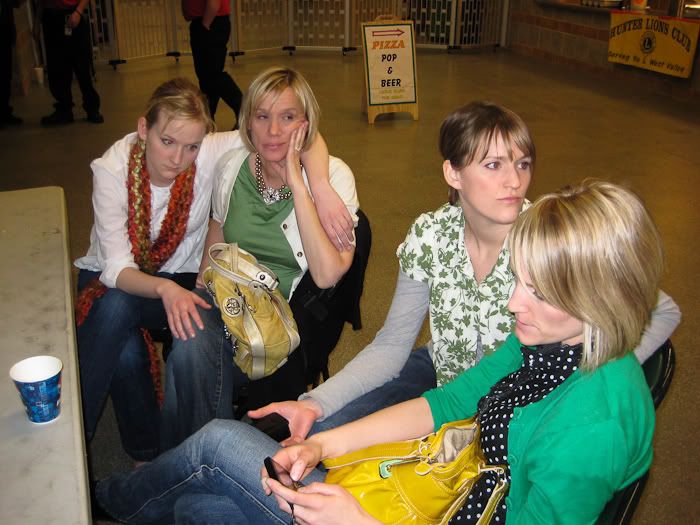 That curbed our enthusiasim a bit. But it was an excellent opportunity to clear old text messages from my phone.
Let's be honest, David is an awesome singer. And he had fun out there.
But not as much fun as my sisters did.
Happy Birthday, Kay and Jay-jay!
Best quote of the night (mom) : " I didn't realize David Archuletta's music was going to be so HARD ROCK. "