Yesterday I made a cake. And since now that cake is half eaten in a tupperware on the kitchen counter after we took it up the canyon for family night and devoured it while the mosquitoes devoured us, and nobody will ever know/care that it once was cute, it needs a picture on the blog.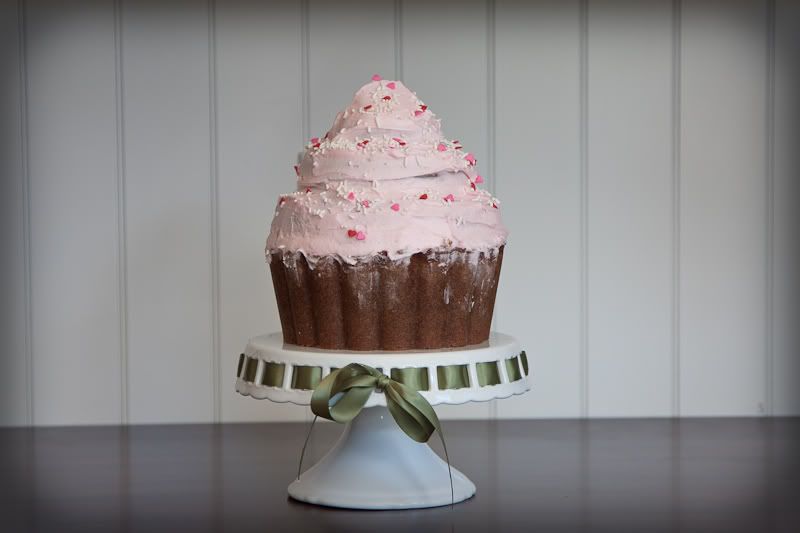 It was a giant cupcake cake mold that my mom bought me at the Williams Sonoma Outlet in Vegas. The recipe on the back was dense and yummmmmy.
Oh, and Crew sleeps like this: Except usually his head is scooted as far into the corner as it will go. And sometimes he has double thumbs in his mouth. I see this and it's hard to not pick him up!