We took Crew and Drew to the BYU Creamery. Crew loved it and he doesn't even know all the Graham Canyon ice cream goodness that awaits him.
We went to lunch with Scott's siblings and had them over for a movie night. Crew loved hanging out with his Aunts, Uncles, and future cousins. Andrea is pregnant with twin girls!! Ahh! A dream come true!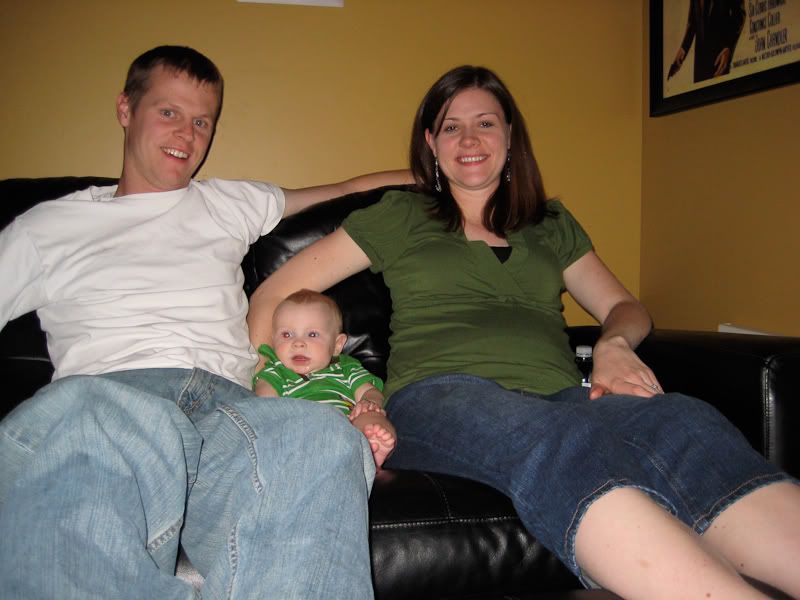 We went to Sundance to watch a student of mine in Big River. We love Sundance (one of our first dates, and also where we got engaged) and it was fun to bring Crew up.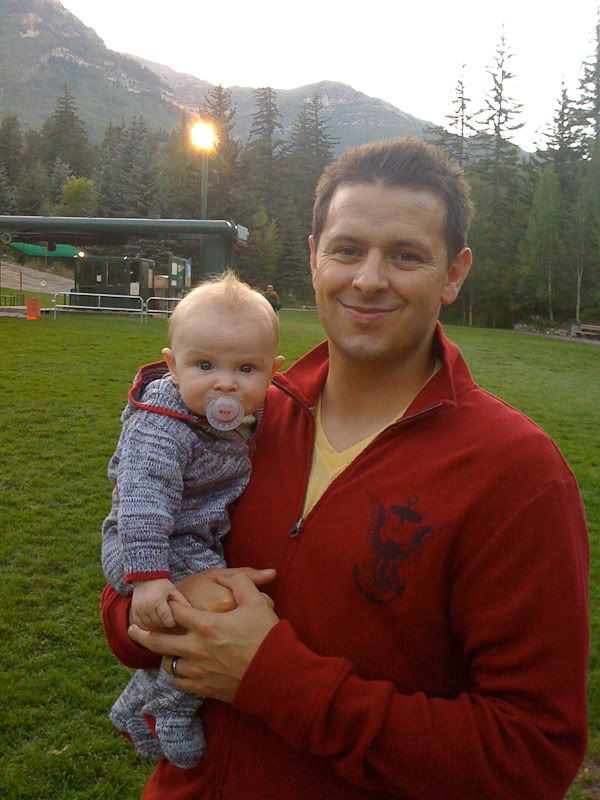 Crew sat mezmerized by the music and the bright lights on stage.
Precious Boy.
Suzanne (Scott's momma) is so sweet and came to BYU every Wednesday over the summer to watch Crew in the office next to where I taught. He loves his Grandma and Grandpa Butler. Suzanne said if Crew got fussy, she would play a recording of me singing on her phone to calm him down. This picture is funny because she is trying to calm him down with my voice, but he sees me in the mirror and WANTS me.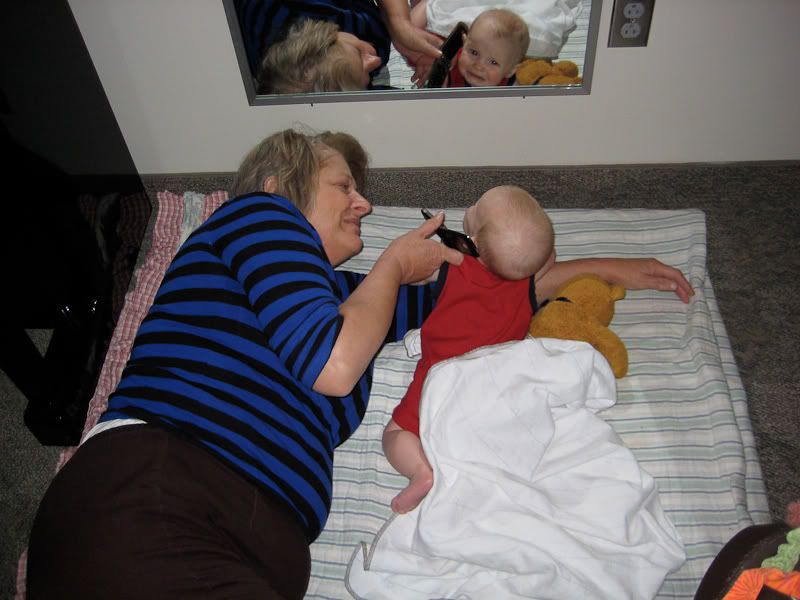 Crew sprouted a mohawk. I love his strawberry blond crop of hair. And the big smile he always seems to have ready.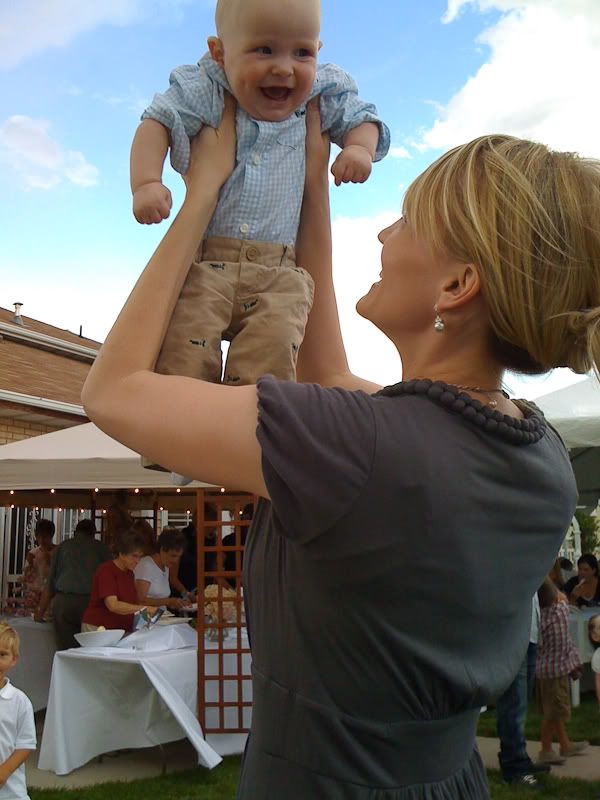 We went to my cousin Audrey's wedding, and Crew belly laughed when we danced with him.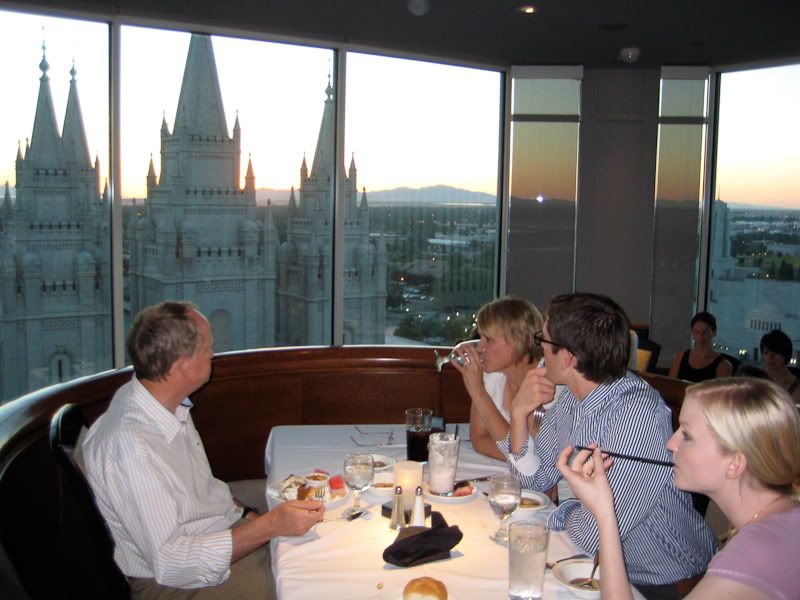 We went to the roof for Daniel Mooney's (our new bro in law, he married Jennifer) birthday. We loved the view of the temple. The food was very....Utah.