This is going to be a mother-post because of how long it's been since I bothered to blog. Here's what we've been up to:
We moved. Just across town. It involved lots and lots of cleaning. It involved lots and lots of help from our sweet families. I feel so grateful for how willing they were to pitch in and help us.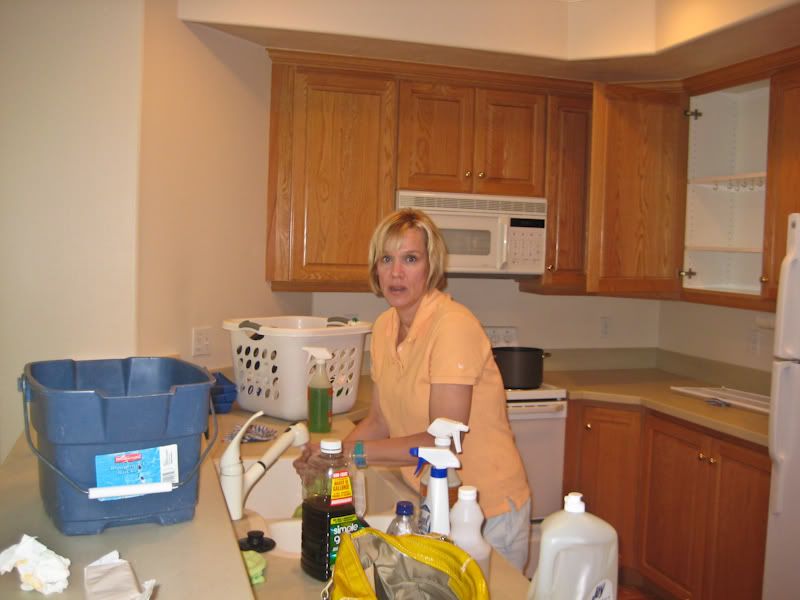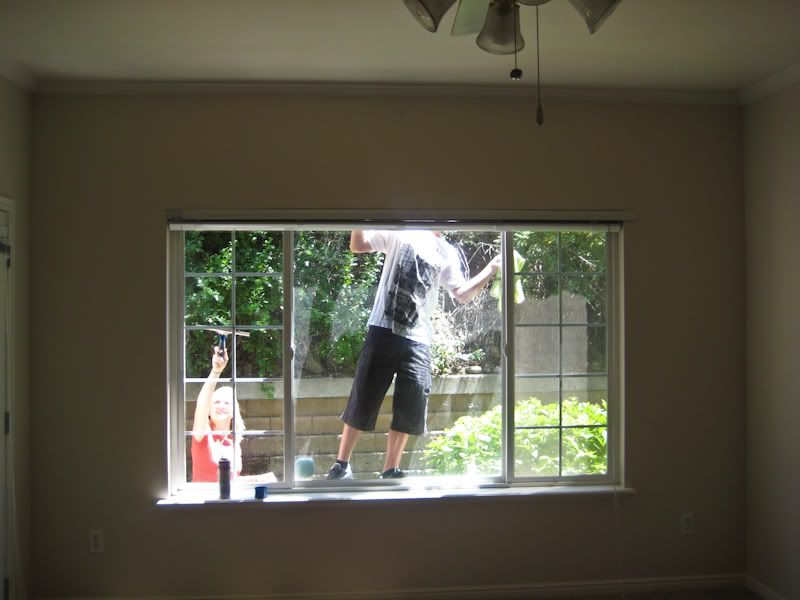 Here's Andrew, Jennifer, and my Mom, coming to scrub out our disgustingly dirty new place before we moved in. I was so frazzled by day 4 of cleaning our disgustingly dirty old place we were moving out of, that I didn't get a picture of Scott's brother Craig and Mom Suzanne, who came to help us clean for hours upon hours. And also I didn't get any pictures of all the brothers and dads and cousins who helped us load and unload the moving truck because I was slightly distracted with Scott's trip to the ER just as everyone showed up. Yes, he sliced his hand/wrist with a razor blade while cutting packing tape. Yes, he got 7 stitches. Yes, it was his 2nd trip to the ER that week because he was also in a car accident. He's okay. He just has a Mazda symbol branded into his arm.
We painted a desk. We bought the desk for $15 of Craigslist. It was ugly, but it came with this other desk that was a beautiful antique that I fell in love with. I saw this desk at Thanksgiving Point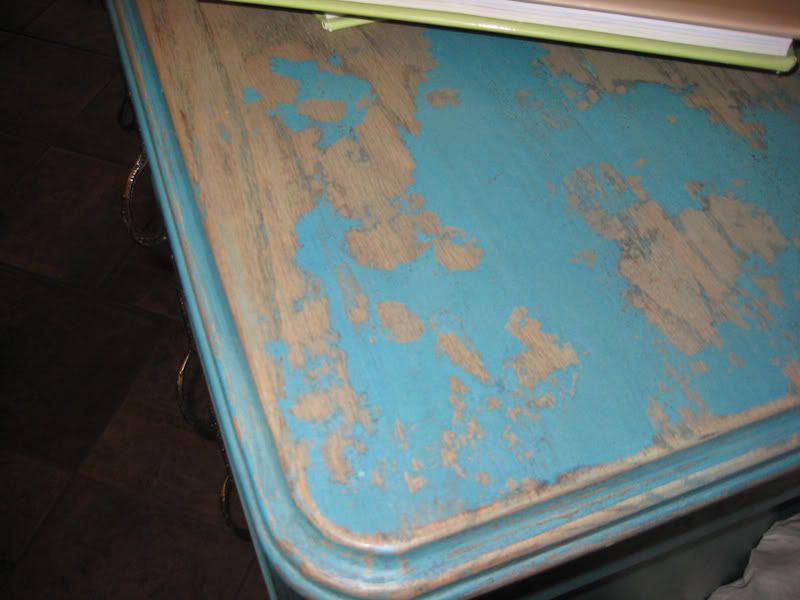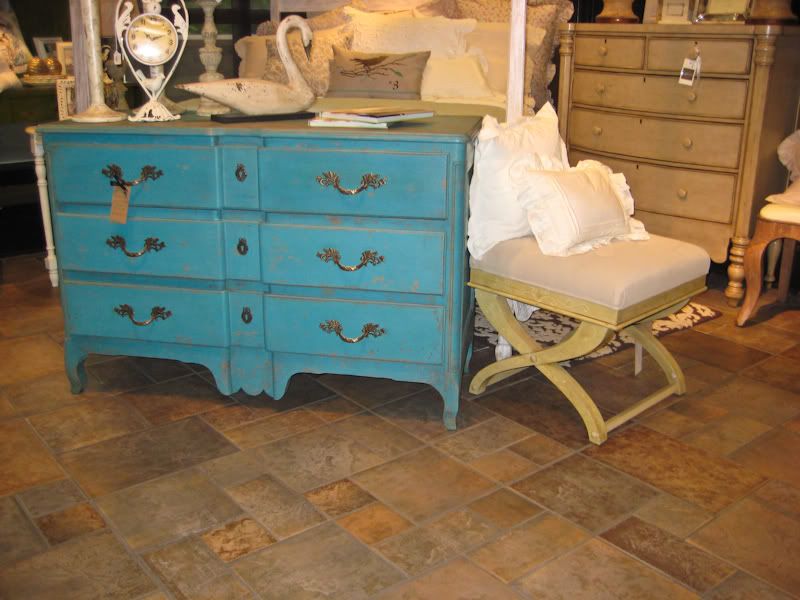 And thought it might be cool to try to replicate it on our ugly desk. So 4 cans of the wrong-color paint, and a couple months later, here are some before/between/ and after shots:
BEFORE: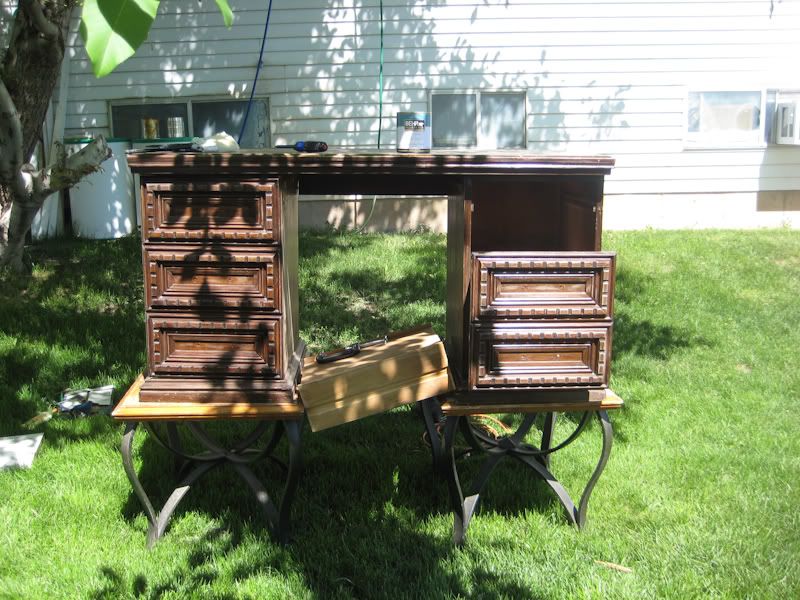 Remember when I said ugly desk? I meant every word of it.
BETWEEN: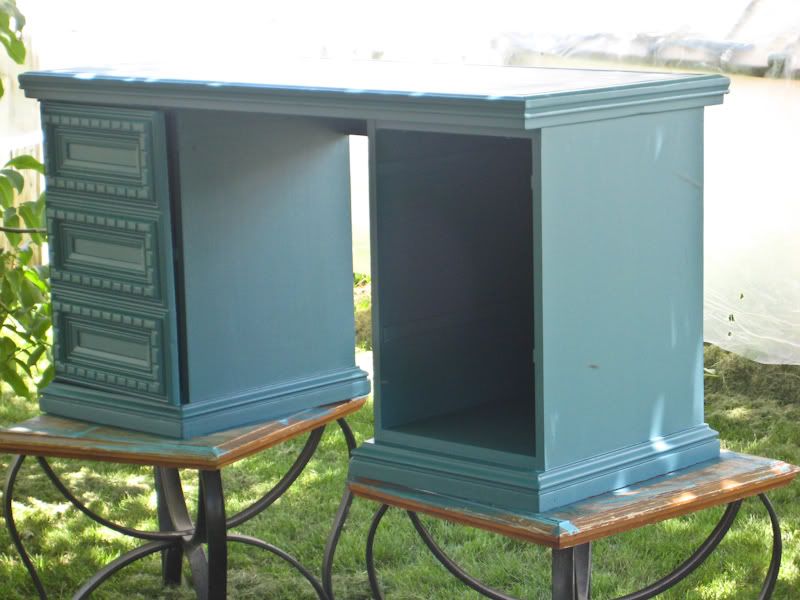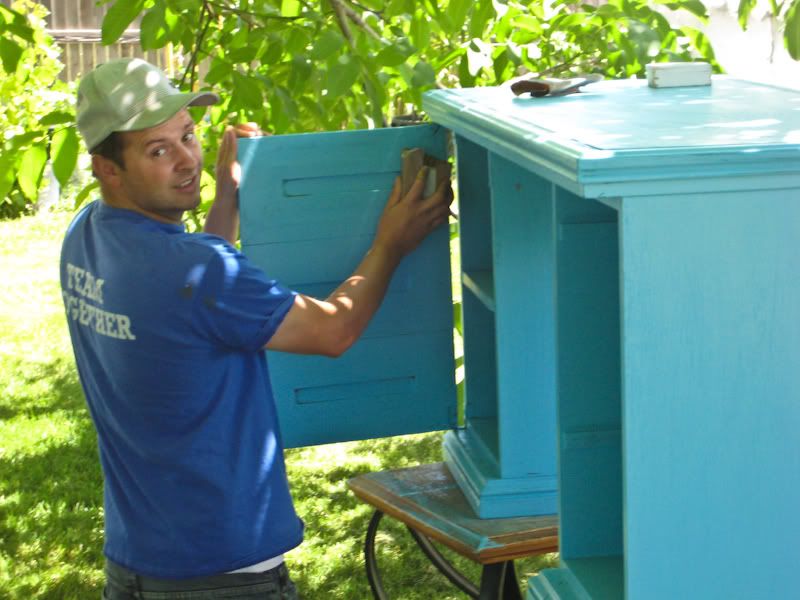 Blegh and Blegh. Back to the paint store...again. And again.
AFTER: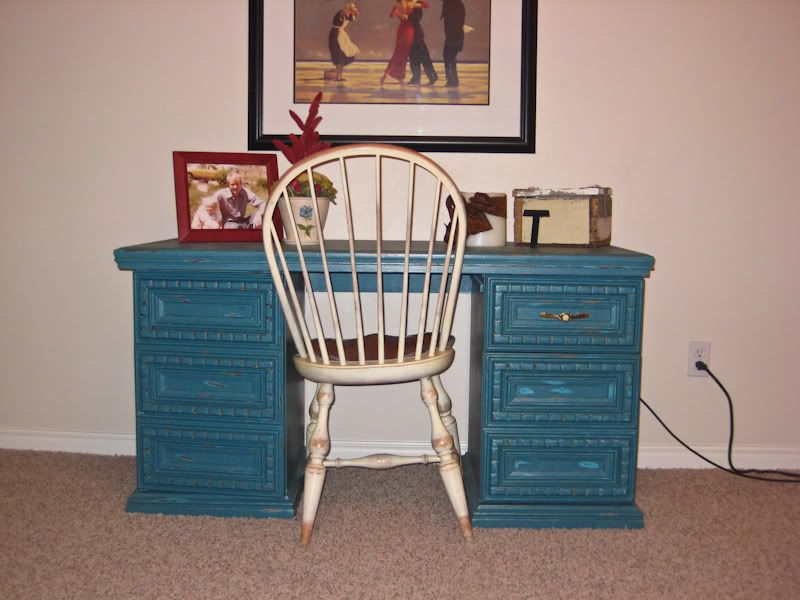 In our new house. We still need to put the rest of the handles on. I love it.
Voluumm/ my brother Andrew had another break dance competition.
My mom came to this dark noisy club in her Ann Taylor cardigan and sparkly sandals.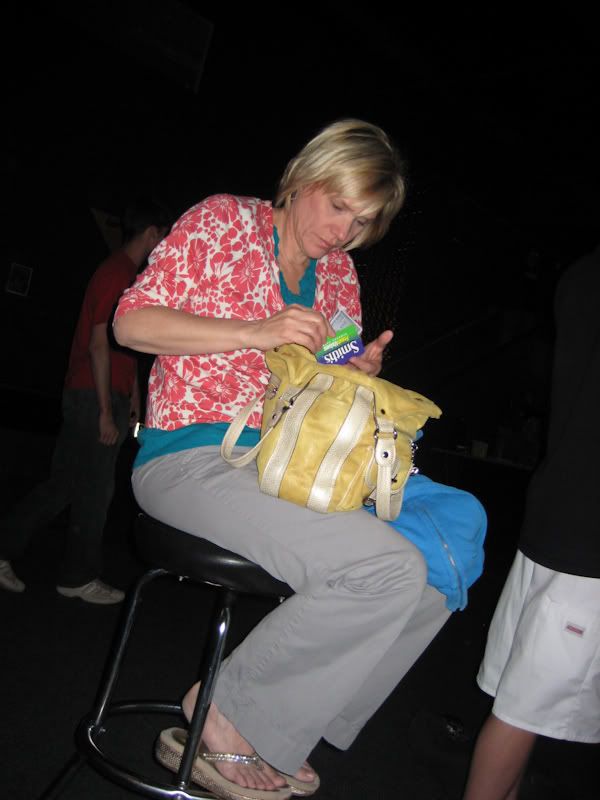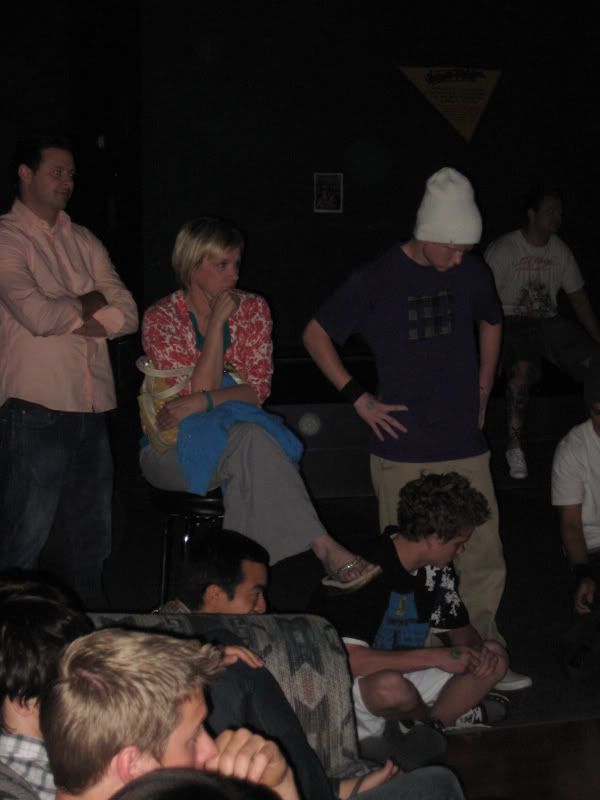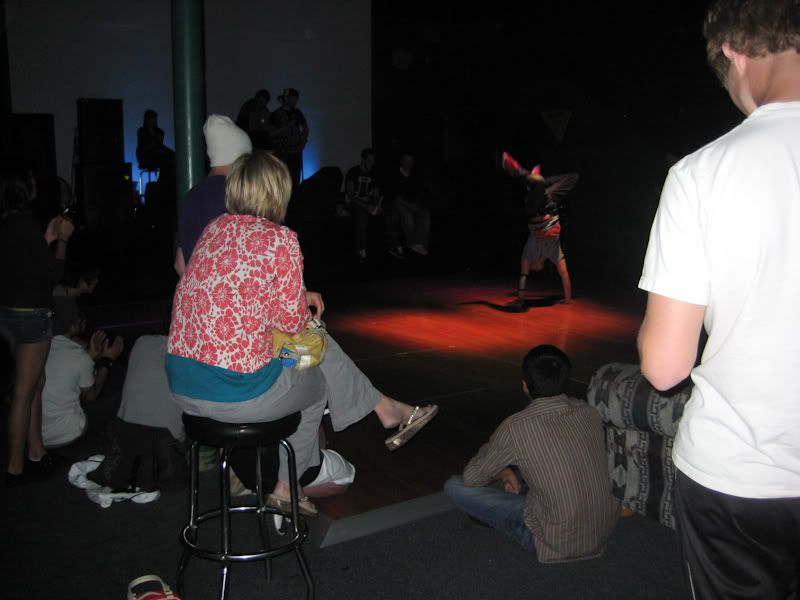 I love her.
Speaking of which, pretty sure my top that night was Ann Taylor too.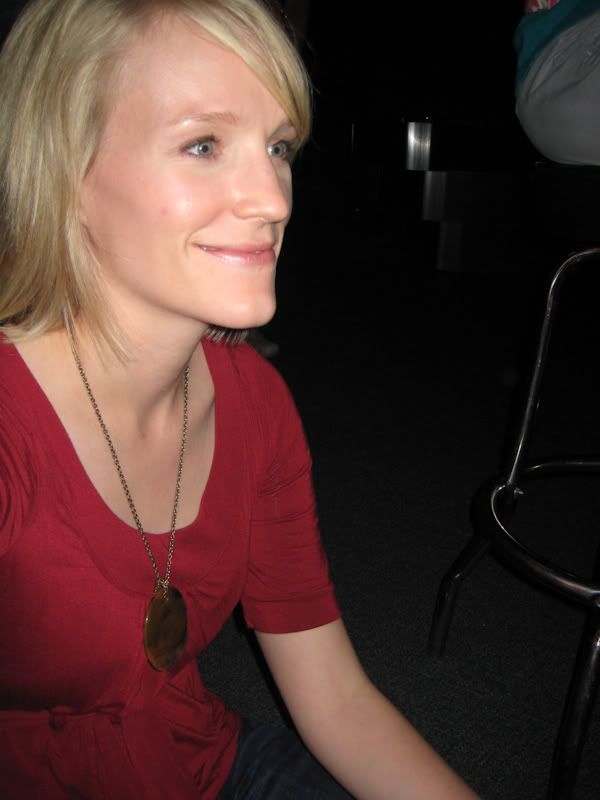 Scott and I celebrated our second 4th of July together: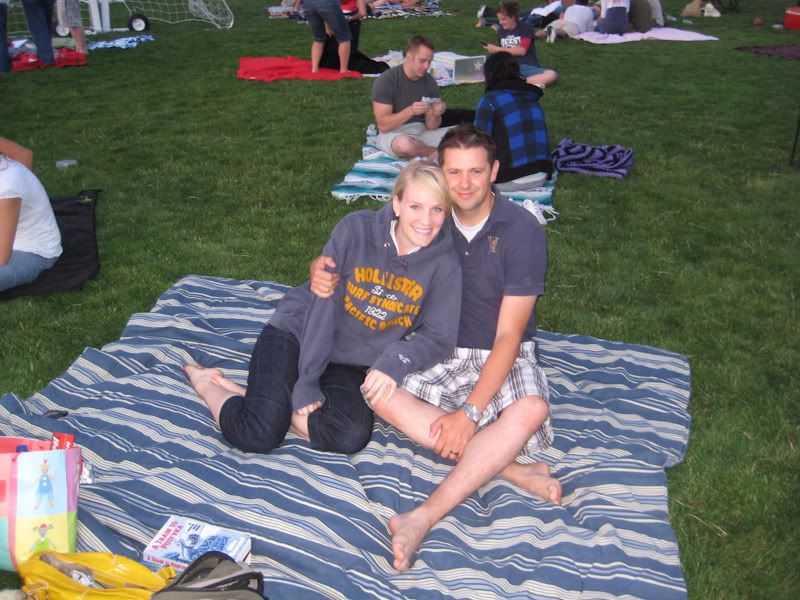 Last year we hadn't even been on our first date but sat next to each other and talked all during the fireworks until 2 in the morning. This year we went back to the exact same place. I also wore Scott's sweatshirt - the same one he had brought for me last year in case I got cold. We're nerdy like that.
We are also nerdy because we've been commemorating things like the anniversary of our second date. We went to Sundance and rode the ski lift like we did last year: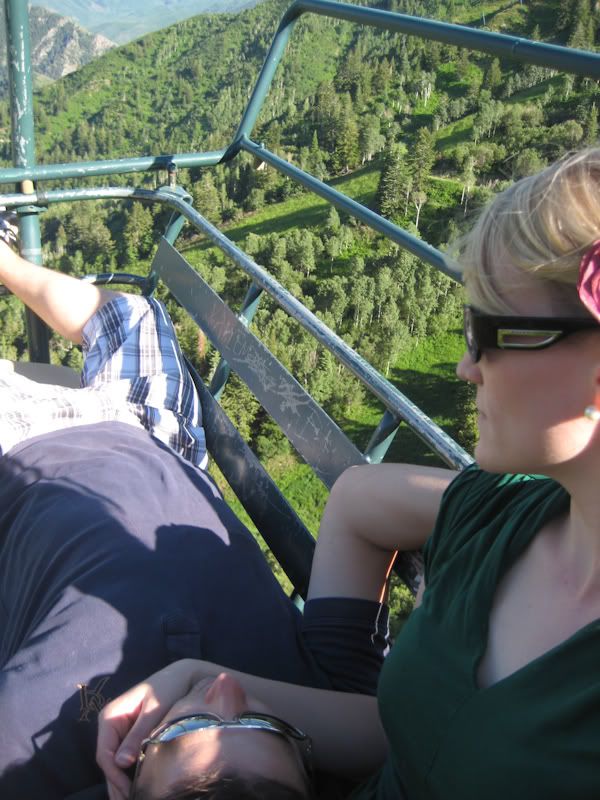 Sundance is so beautiful.
We also browsed through the gift shops at Sundance. All of a sudden things like brightly colored blocks are really interesting because....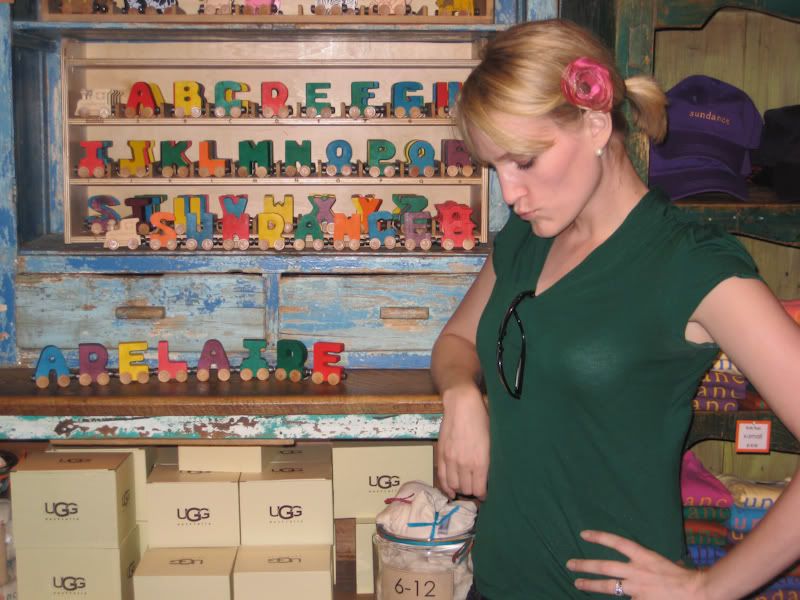 We're expecting. Another way of saying I'm pregnant. We've come a long way in a year. I feel so grateful every day for the chance to be married and be starting a family. I tear up about it a lot. I feel so much love. And gratitude.
I also feel a lot of nausea. Here's Jakey with his doctor kit yesterday. At my parent's house. He put bandaids and a cast on my arm, and then stuck his stethescope on my growing belly....
I love him so.
Went shopping for maternity clothes with my mom today. She sat down in the dressing room and handed me things to try on and hung them up when I was done, just like she did every summer when we'd go to buy school-clothes for the next grade, just like she did when I gained the freshman 15 and none of my clothes fit me, just like she did when we bought "grown-up clothes after I graduated from college, just like she did after I moved back from NY and I was so sickly skinny nothing fit me, just like she did when I was trying on outfits for dates, and wedding dresses, and now maternity clothes. Oh the giving goes on and on.
Can't Wait.