My little Crew Bear is 3 months old! How did that happen? I just packed away the 0-3 month clothes. It is hard to be too sad about it because he is getting so much personality. He laughed for the first time today, and this week he learned to grab things with his hands and gnaw on them. Oh I love this little boy, what did I DO before I had him?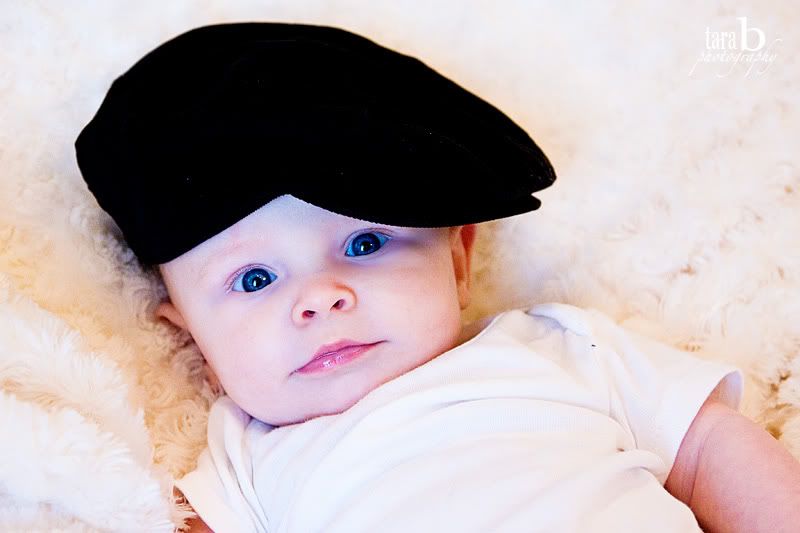 Last night about 45 minutes after I had finally gotten Crew to sleep and in his crib, I had the strongest urge to snuggle him and didn't want to wait another few hours for his 3 am feeding. My first thought was no - he's asleep, you're supposed to leave him in his crib. My second thought was - no I DON'T have to! I can snuggle him whenever I want. So I gave in to temptation and brought him to bed with me for a few minutes. Yes it woke him up, and yes I had to feed him and get him to sleep all over again. Was it worth it? YES!!
Crew's cousin Claire (the first grandDAUGHTER of the family) was a preemie born just a couple weeks before Crew. The cousins are staying with us for a few weeks and yesterday both babies were both awake and so mellow. That almost never happens:) So Karen and I grabbed some outfits and played dress up with our babes.